Annabelle is a young woman from an upper class family, who frequently walks her poodle Frau-frau at the Hanging Gardens. There she became acquainted with the young arbormancer Waldorf, and the two fell in love.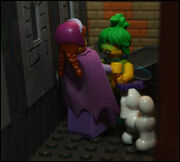 Once Annabelle's dog was lured into an alley by a fairy girl cursed by Rosier, but a group of heroes from Heroica managed to save her. On another occassion, she helped Waldorf and heroes to hunt down a Triffid terrorizing the city's magi.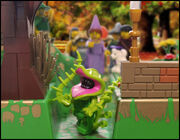 Appearances
Edit
Ad blocker interference detected!
Wikia is a free-to-use site that makes money from advertising. We have a modified experience for viewers using ad blockers

Wikia is not accessible if you've made further modifications. Remove the custom ad blocker rule(s) and the page will load as expected.