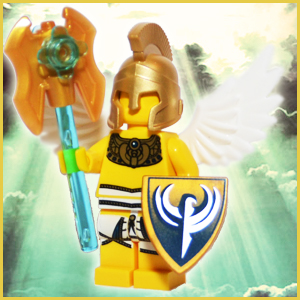 Ennoc, the Righteous Light is described as the "light that reveals everything", a god of justice and honesty. He is often associated with the Sun and the eagle. Angels are said to be his winged servants and messengers. His central place of worship was the now lost kingdom of Ennon that was named after him. After the destruction of the country by the Orcish Invasion, some of Ennoc's followers fled to Eubric Freeport where they re-established the Paladin Order, dedicated to punishing injustice. Alas, even the noble order of knights was not spared by the corruptive atmosphere in Eubric.
Ad blocker interference detected!
Wikia is a free-to-use site that makes money from advertising. We have a modified experience for viewers using ad blockers

Wikia is not accessible if you've made further modifications. Remove the custom ad blocker rule(s) and the page will load as expected.