Henry is a former Bonaparte cadet that was assigned to Eubric's docks district along with other security functions. Henry and his friend Morgan have had numerous run ins with heroes from Heroica, most of the time because they felt Heroica didn't respect the Bonaparte's authority. Henry is highly trained in the use of the sword and might harbor romantic feeling for his friend and fellow soldier.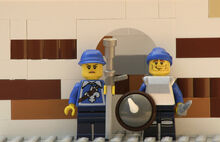 Appearances
Edit
Ad blocker interference detected!
Wikia is a free-to-use site that makes money from advertising. We have a modified experience for viewers using ad blockers

Wikia is not accessible if you've made further modifications. Remove the custom ad blocker rule(s) and the page will load as expected.