Moranis Szalinski is a Gnome inventor who first contacted Heroica for help when his children, Nico, Oliveri, and Ameli, accidentally activated his shrink ray machine, the Microfigunator 7268 and get lost in their backyard. Due to his many creative contributions to Eubric, the Ji Pei have taken an especially high interest in Moranis and his ability. Other Eubric factions have also noticed Moranis and have funded many of his projects.  One such project entailed a sabotaged transmogrifier machine, thankfully heroes from Heroica were able to get to the bottom of the disaster and save the gnome from any further harm.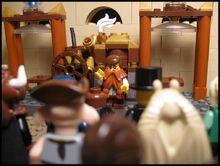 Appearances
Edit
Ad blocker interference detected!
Wikia is a free-to-use site that makes money from advertising. We have a modified experience for viewers using ad blockers

Wikia is not accessible if you've made further modifications. Remove the custom ad blocker rule(s) and the page will load as expected.