Patricia Ziegfried is the second cousin to Altair, Goldraum and Chesterine Ziegfried and currently works as an Ambassador within Eubric's Embassy. The wizard spends a fair amount of time serving the poor in the Hovels along with her good friend Teresa Finneldria. Patricia once rewarded heroes from Heroia for dealing with her relative Atticus Ziegfried who had been banished by the family for dealings with forbidden magic.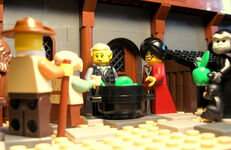 Appearances
Edit
Ad blocker interference detected!
Wikia is a free-to-use site that makes money from advertising. We have a modified experience for viewers using ad blockers

Wikia is not accessible if you've made further modifications. Remove the custom ad blocker rule(s) and the page will load as expected.